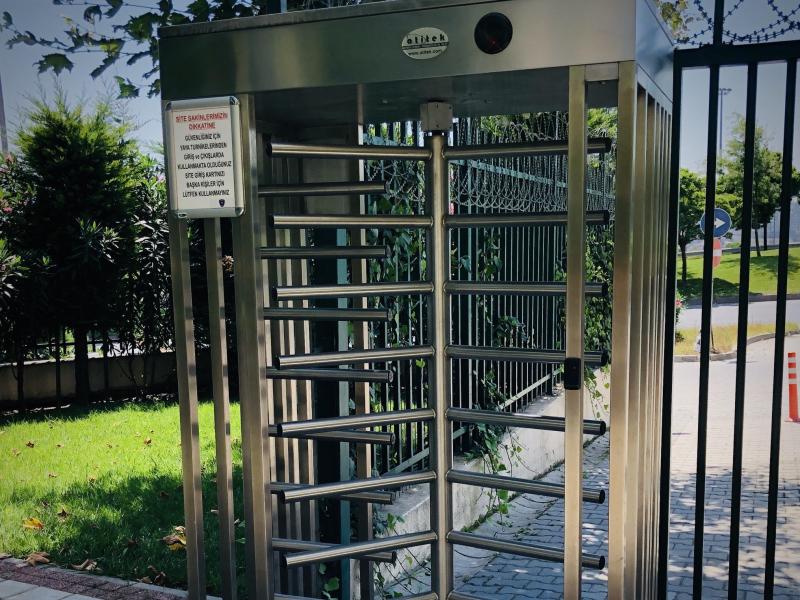 Key Features
✓ Entrance-Exit control
✓ Full height
✓ Operating integrated with Access Control Systems
✓ High Security
---
Purpose of Usage & Application Areas
It is extremely secury as more than one person cannot access through the Full-Height Gates & Turnstiles at one time. It is used in areas requiring high security, especially in stadiums.

---
Entegration
It can also be easily integrated with access control solutions such as smartcards access, fingerprint, face ID. In this way, entering and leaving  controlled. In emergency situations such as earthquake, flood and fire, rapid escape can be achieved by triggering from other security systems, cutting the energy of the turnstile and enabling the arm to turn to idle.
For information Access Control Systems click here
---
Some Project Images